Together with facebook.com/caroline.boyfield and Instagram@carolineboyfield, this page is used to advertise exhibitions and sketching events and will be updated as appropriate. If you are interested in receiving regular updates, please email me so that you can be added to my mailing list.
la tannerie - a gallery and art school 
Together with another 6 artists,  I am very happy to announce the launch of a new project. We are renting a renovated tannery in Plourin-Lès-Morlaix, close to Morlaix town centre to open up as a self-managed artists gallery and art school where we will run a variety of courses for adults and children (painting and drawing, ceramics, print making, sculpture and yoga). Daily updates can be found on our Facebook page facebook.com/courants.dart.morlaix .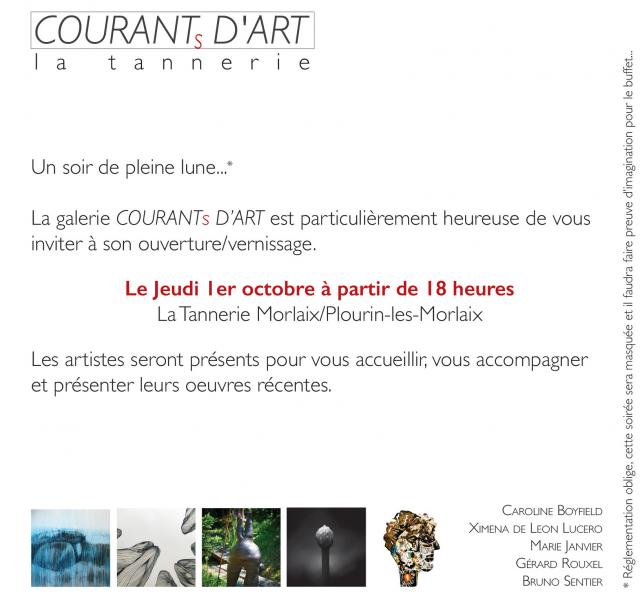 exposition au restaurant c'est ici - roscoff
New work on show at the restaurant C'est Ici in Roscoff from Friday 18th September. Based on cairns and pebbles and on the old adage that 'less is more'.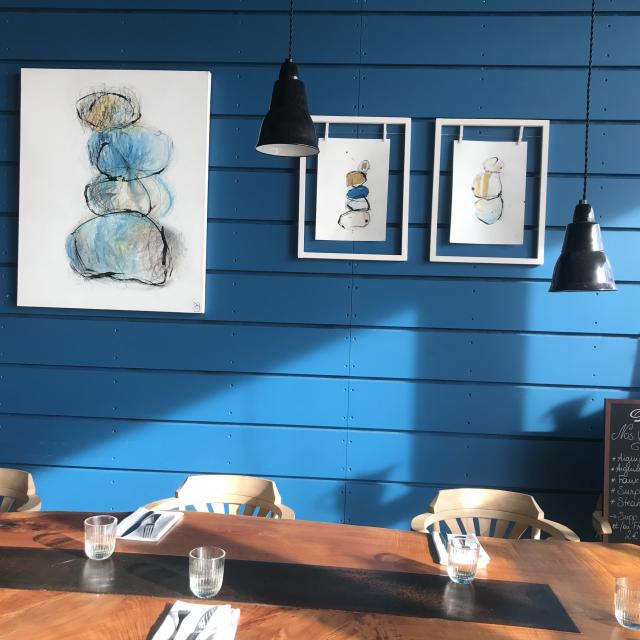 GALLERY STAMFORD -STAMFORD - UK
I will be exhibiting a selection of recent works from Brittany at Gallery Stamford from 13th January until 8th February 2020 with Lucy Cade-Stewart. 
Private viewing on Saturday 18th January at 18.00  
52e SALON DE PEINTURE DU LÉON - LANDIVISIAU
Happy to have had two paintings selected for the 52e Salon de Peinture du Léon in Landivisiau. The exhibition runs from 9th November to 15th December in the Hotel de Ville in Landivisiau with approximately 200 works by a wide range of artists on show.